NOMINATION INFORMATION
The KCACTF Region 1 Richard Maltby Jr. Award for Musical Theatre Excellence recognizes outstanding musical theatre performance by a student in higher education theatrical productions. At least one student is nominated per entered musical production. Throughout the calendar year, KCACTF respondents select nominees while attending Region 1 entered productions. Nominees attending the annual Region 1 festival will participate in musical theatre master classes, as well as a showcase performance where one award recipient will be selected based on their work in the showcase. See the links below for additional information.
---
Information for Maltby Award Nominees
Nominated students who attend festival will participate in a series of music and acting coachings before a preliminary round performance on Thursday. Finalists will then be selected to participate in a musical theatre showcase performance on Friday evening. All nominees will participate in the showcase's opening number. Please read the links below for information regarding material selection for each of the rounds, as well as rehearsals and related events for all nominees.
Material Selection & Preparation
• Students are asked to prepare TWO musical theatre selections. Both pieces combined should not exceed 3 ½ minutes and should contrast in style and tone. It is required that one of two selections be from a musical that premiered prior to 1965.
• One selection should be a full song or a trimmed version of a full song. This selection can eliminate the verse, a repeat or a tag at the end of the song but should feel like a complete story. The other musical selection should be an audition-style cut that is approximately 32-bars. However, as long as the performance of both songs is within the 3 ½ minute time limit, the audition cut may exceed 32-bars if needed.
• The material should be memorized, rehearsed and performance ready – the same way students would prepare their materials for the Irene Ryan Acting Competition.
• Once students have determined their musical selections, titles of the selections and scanned, clean PDF copies of the sheet music must be submitted via DropBox to the Chair of Musical Theatre, Jessica Corbin, by January 3th, 2020. Make sure that your cuts are marked for the audition cut and please indicate in the email which song is the "full song" and which is the "audition cut." If you are having trouble submitting items online, please email jessicakcactf1@gmail.com.
• In addition to doing the above, students must bring copies of their sheet music to festival, in the correct key, clearly marked with any accompanist notes, three-hole punched and not cutting off any necessary bass line notes, key signatures or other musical markings.
• Rules and regulations regarding performance permissions are the same as the Irene Ryan Auditions. For information on permissions, please see the Irene Ryans Information Page at the KCACTF National Website.
---
AWARD CRITERIA
The award recipient is chosen based on the following criteria:
Student demonstrates the ability to make acting, vocal/musical and physical choices that serve the overall storytelling of the song and meet the demands of musical theatre performance.
Student shows the ability to make varied and clear acting choices, including the ability to play clear tactics in service of a highly significant objective.
Student possesses a healthy and flexible vocal instrument, through which they make varied, informed musical choices that add texture and layers to their overall performance.
Student demonstrates physical strength and dexterity, expressing their character fully through gesture, stage movement and/or dance.
Student shows range and variety in performance through the presentation of two contrasting musical theatre selections.
Previous Award Recipients

2011 Musical Award Recipient: Chelsea Hermann
(award included a scholarship to the Signature Theatre's OVERTURES Musical Theatre Institute)
2012 Maltby Award Recipient: Naysh Fox
(award included a scholarship to Broadway Theatre Project's Summer Training Program)
2013 Maltby Award Recipient: Sarah Pothier
(award included a scholarship to Broadway Theatre Project's Summer Training Program)
2014 Maltby Award Recipients: Tyler Indyck & Sarita Nash (award included a scholarship to Broadway Theatre Project's Summer Training Program)
2015 Maltby Award Recipient: Cheyenne See (award included a scholarship to Broadway Theatre Project's Summer Training Program)
---
Participation in Other Festival Events
• If you are also an Irene Ryan Nominee and you are performing a song for your Irene Ryan monologue, you may (but you do not have to) also use that song as one of your selections for the Maltby Award Showcase.
• Musical Theatre Nominees may also serve as Irene Ryan Nominees or scene partners for the Irene Ryan Acting Competition.
Festival Schedule for Maltby Nominees
Maltby Award Nominees participate in several days of programming that consists of six major components:
Maltby Award Orientation: Usually held on the Tuesday evening of festival, this is an opportunity to give nominees a preview of the week and to answer any questions.
Production Number Rehearsals: The Maltby Award Showcase will open with a production number involving all of the nominees. Sheet music and piano tracks will be emailed to students prior to festival. Nominees will gather three times during the festival week to review music and stage the production number.
Vocal Coaching: Each nominee will receive a 15-20 minute vocal coaching with one of our festival coaches to review music, cuts and vocal choices. This will be scheduled during the first two days of the festival week.
Master Classes: Nominees will participate in a 3-hour master class where students present their selected material to one another and to two Maltby Award Coaches/Respondents. The Maltby Award coaches consist of professionals from the field who will offer feedback and guidance to nominees.
Maltby Award Prelimanary Round: Each Maltby nominee will present their full song selection to a limited audience, in one of two preliminary rounds to take place on Thursday afternoon. The master class coaches and respondents will select finalists from these rounds.
Maltby Award Showcase: Each Maltby finalist will present both of their musical theatre selections before the festival audience in a showcase presentation. The master class coaches and other respondents will also view the showcase and from this performance, they will select the Maltby Award recipients.
Response: The day after the showcase, nominees will gather with the respondents/coaches to receive feedback on their work in the master classes and the showcase presentation.
---
Information About Our Generous Partners
RICHARD MALTBY, JR.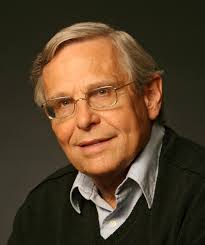 BROADWAY:
Conceived and directed two Tony Award winning musicals: Ain't Misbehavin' (1978: Tony, N.Y. Drama Critics, Outer Critics, Drama Desk Awards — also Tony Award for Best Director.)
Fosse (1999: Tony, Outer Critics, Drama Desk Awards); as well as RING OF FIRE, The Johnny Cash Musical Show, (2006). With composer David Shire: director/lyricist: Baby, (1983, book by Sybille Pearson; seven Tony Award nominations); lyricist: Big, (1996, book by John Weidman; Tony nomination: Best Score); lyricist/conceiver, TAKE FLIGHT (2010, book by John Weidman), With Alain Boublil and Claude-Michel Schonberg, co-lyricist: Miss Saigon (Evening Standard Award 1990; Tony nomination: Best Score, 1991); co-bookwriter/lyricist: THE PIRATE QUEEN (2007). Director, THE STORY OF MY LIFE (2009). Director/co-lyricist: American version of Andrew Lloyd Webber's Song & Dance, (1986 Tony Award for star, Bernadette Peters.)
OFF-BROADWAY:
director/lyricist Starting Here, Starting Now, (1977, Grammy nomination) and Closer Than Ever, (1989, two Outer Critics Circle Awards: Best Musical, Best Score), both written with composer David Shire.
REGIONAL:
director, MASK (2008, Pasadena Playhouse); director, THE 60'S PROJECT (2006, Goodspeed). FILM: Screenplay, MISS POTTER, (2007) about Beatrix Potter, starring Renee Zellweger and Ewan McGregor (Christopher Award, best screenplay.). Contributes devilish crossword puzzles to Harpers Magazine. Son of well-known orchestra leader; Five children: Nicholas, David, Jordan, Emily and Charlotte.
---
Broadway Theatre Project (BTP)
For the fourth consecutive year, KCACTF welcomes Broadway Theatre Project to the Region 1 Festival. Broadway Theatre Project is once again supporting musical theatre education by generously awarding the Richard Maltby, Jr. Award Recipient with a full scholarship to the BTP Summer Training Program. KCACTF Region 1 is so thankful to BTP for their continued commitment to offering quality educational opportunities to our students.
Playbill refers to Broadway Theatre Project as "the world's most prestigious musical theatre arts education program for high school and college students." The mission of this intensive three week training program is to further develop the key disciplines of musical theatre, including acting, voice, and dance and the many facets of each, as well as the critical life skills necessary to prepare students to work in the world of professional entertainment.
Emphasis is not only placed on the individual art forms but also on the collaborative process and the collective creation of art. We endeavor to provide educational excellence and mold a creative, collaborative, well-rounded, mentally well-balanced, professional, musical theatre arts performer.
Additional BTP Programs include:
• BTP II, which is a day musical theatre program for ages 12 – 15
• BTP Internships, where students have the opportunity to learn about a performing arts institution and all that it is comprised of.
• BTP Comes to You, where institutions bring BTP faculty members during the year for mini-courses in what is actually taught during the July session.
For more information on Broadway Theatre Project, please visit http://broadwaytheatreproject.com.
---