Vice Chair, Stage Directors and Choreographers (SDC)
Texas Tech University
Ph.D.
Eastern Michigan University
M.A.
Albany State University (GA)
B.A.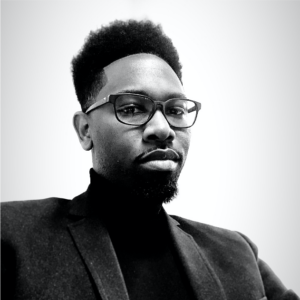 The youngest of two growing up in Augusta, GA, theatre practice and scholarship initially had not figured into my life. And yet, in spring 2003, after having declared Computer Science as my major, I found myself changing course, exploring the many possibilities within the field of theatre and performance. As a Speech and Theatre at Albany State University, a small Historically Black College and University in Southwest Georgia, I discovered many things about myself, the African Diaspora, and Black Theatrical Performance. Most significantly, I established an infinity for exploring African American performance and a passion for directing pedagogy and practice. As the only Black male doctoral student in my program, this infinity grew into a personal and professional obligation to foster the development and exploration of works from BIPOC artists. This commitment is what gets me up in the morning. Without a doubt, this commitment energizes my scholarship, influences my teaching practices, and serves as a muse for my artistic endeavors. How does this relate to what the university pays me to do, you might wonder? It has centered my scholarship around the notion of decolonizing traditional theatre practices and pedagogy. It has grounded me as a professor that values diverse viewpoints and imparts information that expands students\' understanding of the world, their communities, and themselves. And, what a great joy I have doing it.
Eastern Connecticut State University